Whether you're out on the streets or resting in the comforts of your own home, both personal and property protection are an underlying concern – everyone wants to feel safe. Because of this, there are a number of subtle and not-so-subtle ways to ensure your protection – we've listed them below. Enjoy this gallery of 10 devices for concealed carry or home protection that will allow you to sleep at night, knowing that you're taken care of.
Compact Handgun: Concealed Carry
For protection outside of the home, that doesn't draw unwanted attention, compact handguns are a reliable source of security. In all, 49 states have passed laws that allow individuals to carry certain concealed handguns – some require a permit and some do not.
Pocket Knives: Concealed Carry
A quality pocket knife is another inconspicuous weapon for concealed carry and added protection but additionally, they can be a valuable tool for ultimate preparedness. Yes, while knives can do their fair share of damage to a culprit, they can also help you out of a more practical jam such as gutting a fish or opening a package.
Holster: Concealed Carry
Be it a handgun or a knife, it's always best to use a holster or casing of sorts when carrying a concealed weapon (as opposed to loosely fitted in your waist band, etc). The best holsters for concealed carry are inside the waist band (IWB) are made in the United States by a boutique brand from Utah that is highly dedicated to concealed carry. An IWB holster can be purchased directly on http://concealmentsolutions.com with a special coupon 10% off coupon code (UTCCW01).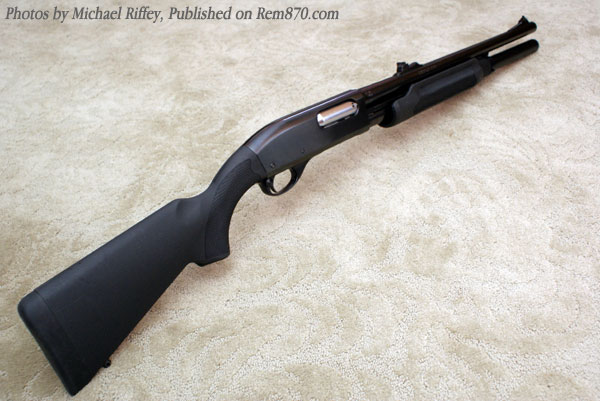 Shotgun: Home Protection
The second amendment states that it is the "right of the people to keep and bear arms." While carrying a concealed weapon in public involves some major red tape, what you store in your home is a bit more flexible. That said, when it comes to home protection, something more sizable, such as a shotgun, is a solid accessory of choice.
Internal Concealment Unit: Home Protection. Although this may not be a device that offers protection from intruders by inflicting physical harm, this Internal Concealment Unit from Rocky Mountain Mattress is a valuable because it allows you to safely stash your valuables and firearms inside the mattress itself and keep them safely hidden from children and intruders. This clever secret internal concealment unit is a great way to sleep well, knowing that you have the ability to defend your home with the firepower beneath you but, even more important, sleep well knowing that that firepower is safely stowed away from the reach of your family.
Baseball Bat: Home Protection
Walking around the street carrying a baseball bat isn't necessarily the definition of concealment but, when it comes to protecting home base, a baseball bat is a lot of muscle without a lot of flare. It's not the fanciest device on the list but, when it comes to defending your home and your security, a properly wielded baseball bat can be very affective.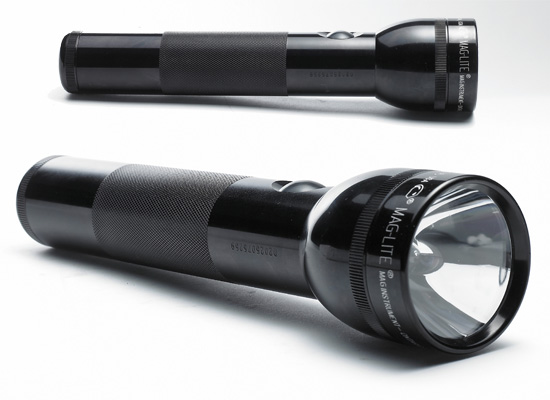 Mag Light Flashlight: Home Protection
An oversized Mag Light seems to work well for police officers, but how well does it translate to concealed protection for the average individual? Unless, it's a keychain mini-light, not well. That said, although you can't necessarily take one out on the town, keeping a powerful Mag Light around the house is a good idea for both protection (blunt force trauma), preparedness (a valuable tool for when the power goes out) and home security (investigating something in the backyard, etc).
Multi-Tool: Concealed Carry
A quality multi-tool is another of the pocket-sized gadgets that can offer protection in a pinch, as well as, salvation in a jam. In addition to being stocked with various sized blades that could be used as a last line defense, the sturdy hardware also provides a number of tools such as pliers, screwdrivers, files and saws that could come in handy when the car breaks down or if you're up a creek without a paddle.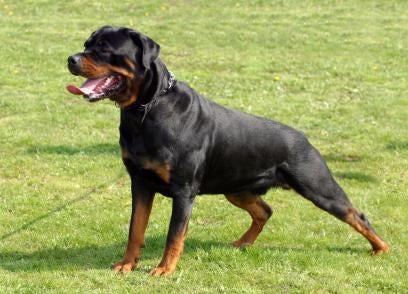 Fido: Home Protection
Of course Paris Hilton has her pocket-dog that fits in her purse like a concealed weapon but for the sake of legitimate home security, this will not do. It may not be a "devise" per se but no doubt about it, when it comes to home protection, a Rottweiler or Doberman can be convincingly intimidating.
Pepper Spray: Concealed Carry
It's very common for women to carry a can of pepper spray in their purse, on their person, or even smaller canisters on their keychain to ward off any unwanted advances. While a dose of pepper spray (also known as mace) is incapable of delivering a fatal blow, it is discrete enough to never be noticed but certainly potent enough to discourage any would-be attacker.
72-Hour Kit: Home Protection
Lastly, not all items of home protection are about self-defense – in this case it's more about self-preservation. While shotguns might be able to scare the bad guys away, having a robust 72-hour kit in your home is vital in protecting yourself from the elements and ensuring that you and your family are taken care of when disaster strikes.
Suggested 72-Hour Kit Items:
• A 3-day supply of food and water, per person (non-perishable).
• Bedding and Clothing: clothes, underwear, rain poncho, sheets, etc.
• Equipment: can opener, radio, duct tape, rope, shovel, etc.
• Fuel and Light: batteries, candles, waterproof matches, flares, etc.
• Toiletries: toilet paper, deodorant, toothbrush, toothpaste, etc.
• First Aid Kit.